Projects
Here are reported a few results of granted projects. If you wish yours to appear on this same page, please e-mail an abstract (max 10 lines), a picture and a title (preferably in English) at mesocentre-admin@univ-amu.fr.
---
DarkMaNSAP (Dark Matter : Numerical Simulations and Astroparticles)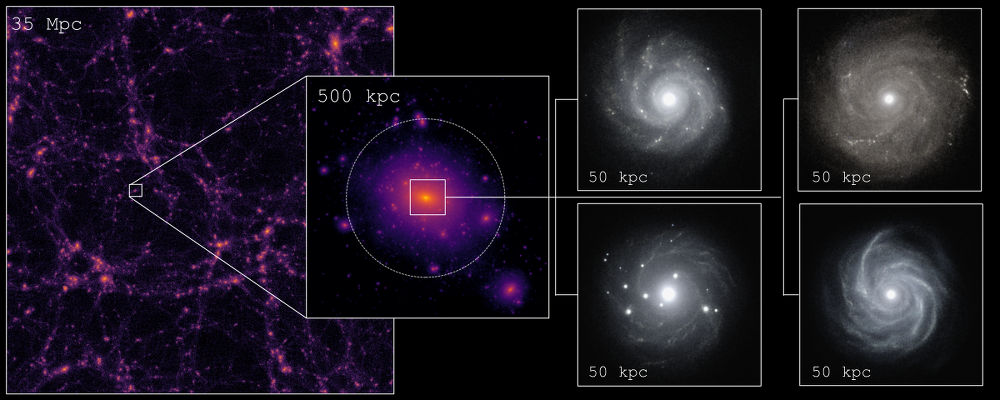 The formation of cosmological structures, like filaments, clusters and galaxies, requires a dominant amount of dark matter in the Universe but this elusive component is still a mystery of cosmology and high energy physics. Moreover, the formation of spiral Milky-Way type galaxies is not fully understood, especially the modelling of the baryonic physics mechanisms like stellar formation, supernovae and AGN feedback. We try to improve our understanding of those two questions (dark matter identification and spiral galaxy formation) by performing high resolution cosmological simulations of Milky-Way like galaxies.


---
JOREK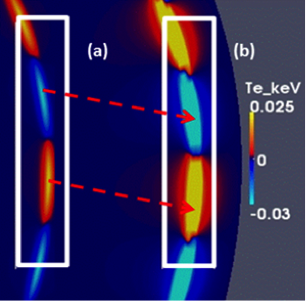 The good energy confinement performance in the H-mode makes it the preferred operation in tokamak devices and ITER. However, edge localized modes (ELMs) driven by large pressure gradients in the Hmode edge pedestal and disruptions produce transient high power and particle loads to the plasma facing components (PFCs), which can lead to increased erosion of the divertor in ITER. The present project is focusing on the important issues for the fusion reactor operation – MHD instabilities such as Edge Localised Modes, plasma disruptions and some promising methods of their control.


---
BIOFSI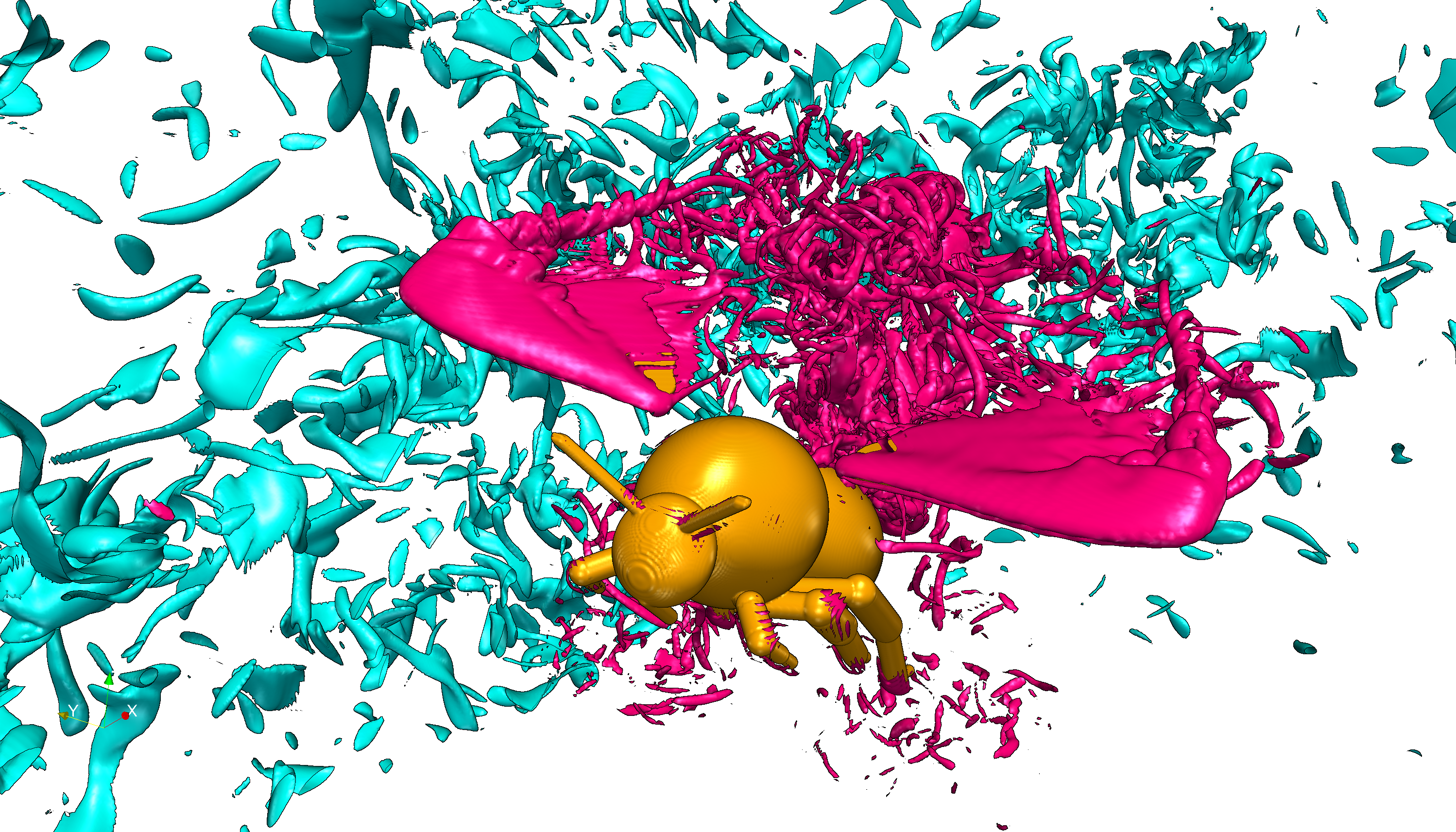 The project will focus on fluid-structure interaction phenomena related to biological locomotion. Insect flight and fish swimming will be considered. Specifically, the following topics will be studied. Insects in a turbulent flow. The fundamentals of insect flight were first explored assuming that insects move in quiescent air. However, natural environment is usually turbulent. A major challenge of insect flight research, for both fundamental and applied reasons (e.g., micro air vehicles) is to understand the role of turbulence.


---
MUCIL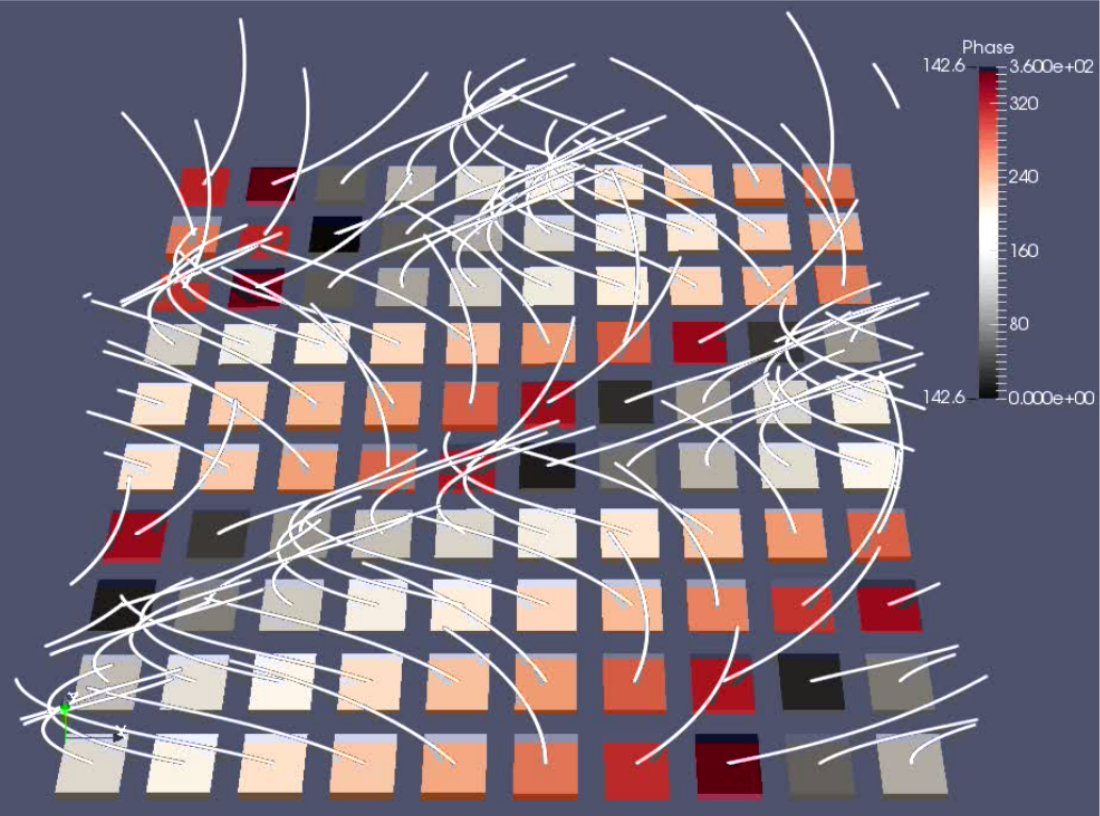 Ce projet vise à l'étude par simulation numérique de l'interaction entre le mucus bronchique et les cils de l'épithélium pulmonaire. L'outil numérique développé a pour but de progresser dans la compréhension des maladies chroniques sévères respiratoires (asthme sévère, BPCO).


---
Simulations numériques des écoulements de libration et de marées dans les intérieurs planétaires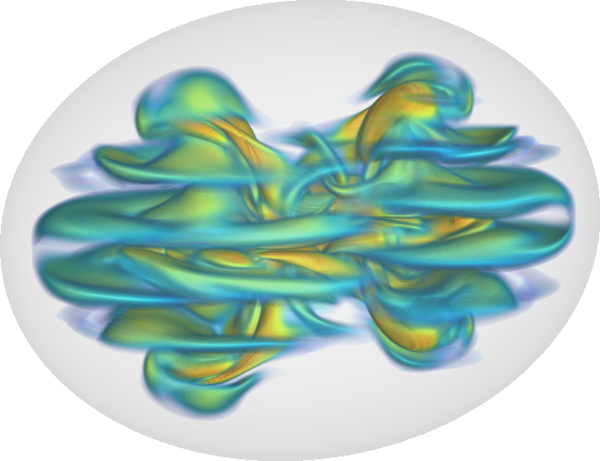 Au cours des dernières décennies, les études sur la dynamique des couches fluides internes des planètes se sont principalement concentrées sur la convection thermique. Ces travaux ont montré entre autres que les écoulements convectifs au sein d'un fluide électriquement conducteur peuvent générer un champ magnétique. Il existe cependant des observations qui restent difficiles à expliquer en invoquant uniquement le modèle de dynamo convective (comme le champ magnétique passé ou présent de la Lune ou de Ganymède du fait de leur petite taille par exemple).


---
AESIS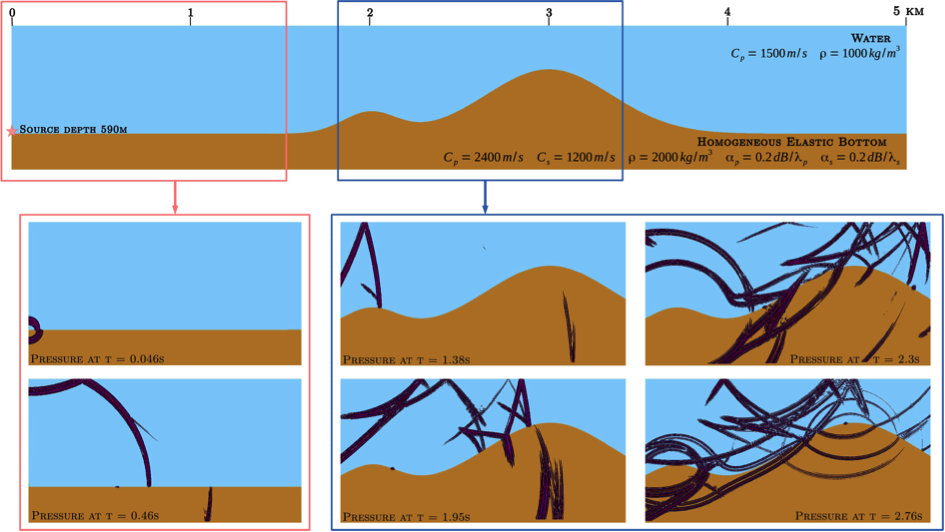 Ce projet porte sur la modélisation numérique de la propagation des ondes acoustiques et sismiques au moyen d'une méthode d'éléments finis spectraux.


---
J.I.D.E.R.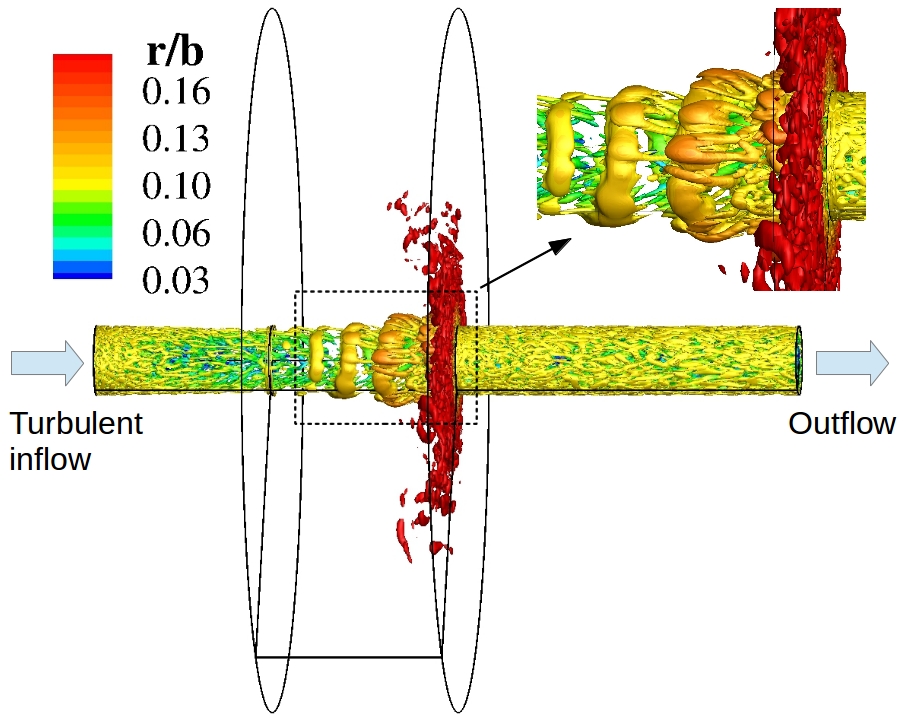 Le projet J.I.D.E.R. visait à étudier les écoulements de type jet impactant un disque en rotation et les écoulements dans un étage simplifié de compresseur. Ces types d'écoulements nécessitent des précisions spatiales et temporelles élevées ainsi que des temps d'intégrations longs.


---
URABAILA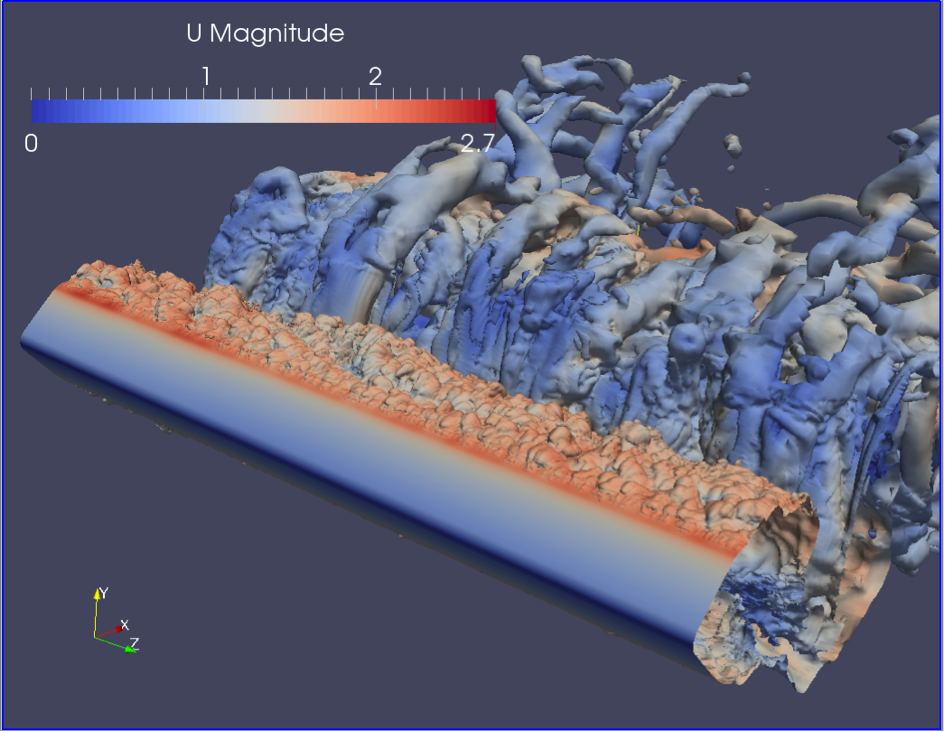 URABAILA project is in the context of extracting electricity from the river currents using water turbines and it is part of a FUI granted in 2013 in the frame of the Energy Climate program of the French government.


---
DIFROMER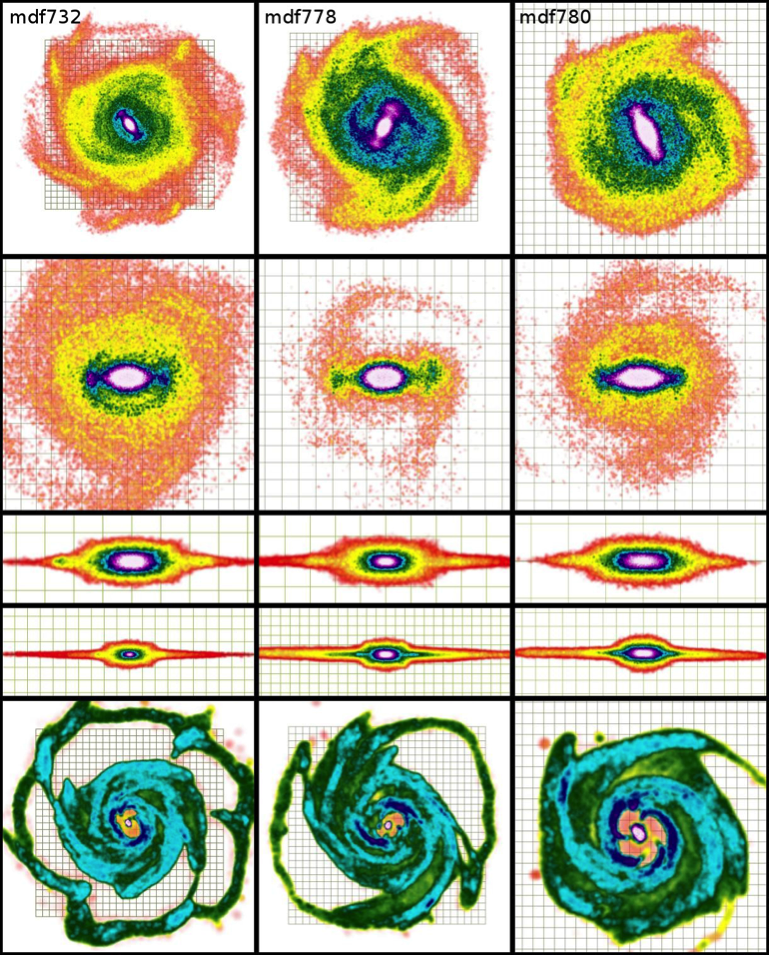 Nous travaillons sur la dynamique des galaxies spirales. Pour cela, nous créons des simulations qui mettent en jeu la fusion de deux galaxies pour en créer une nouvelle, et étudions les propriétés de cette dernière, telles que sa morphologie, ses populations stellaires ou sa distribution de densité.


---
SPECFEM3D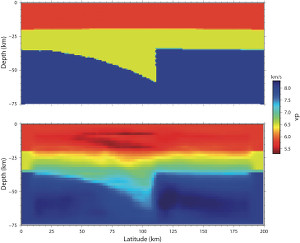 Reconstruction acoustique en aveugle par inversion de la forme d'onde acoustique complète et à très haute fréquence (en bas) d'un modèle exact donné (en haut) à l'aide d'un algorithme d'inversion sophistiqué appelé L-BFGS, implémenté dans notre logiciel parallèle haute-performance appelé SPECFEM3D. Auteurs : Vadim Monteiller, Sébastien Chevrot, Dimitri Komatitsch et Paul Cristini (CNRS + AMU + Ecole Centrale).


---
Projet Fluid – Structure Interaction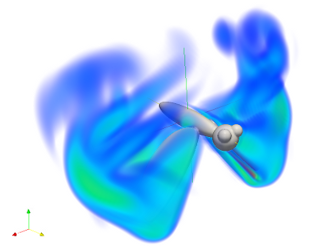 Volume rendering of the vorticity generated by an insect with rigid flapping wings. Computed with 12 CPU, the resolution is 2563 (K. SCHNEIDER, AMU-M2P2).


---
Projet Feu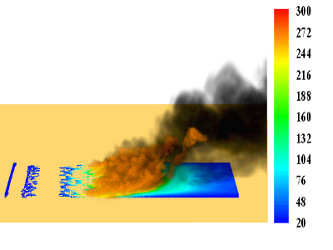 Propagation d'un feu de surface à travers un couvert végétal de type 'prairie' : température de surface du combustible solide (couleur), taux de dégagement de chaleur (orange) et fraction volumique de particules de suie (noir) (D. MORVAN, AMU-M2P2).


---
TOKAM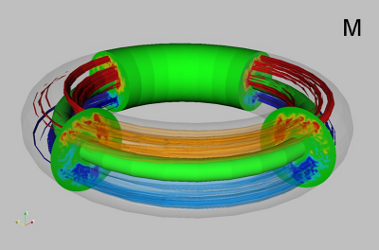 Vitesse parallele instantanee pendant une turbulence 'resistive ballooning' (CEA).


---
Gysela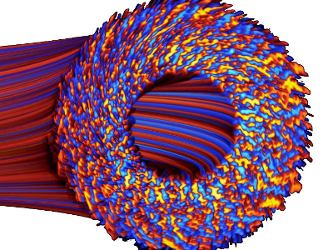 Ion temperature fluctuations in the turbulent saturated phase (CEA).


---
Eve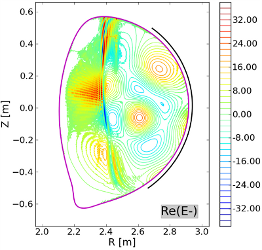 Conversion de mode dans un plasma D + 3He (20%) (CEA).


---
Jorek
Evolution de la densite pendant une relaxation (ELM) dans ITER (CEA).


---
Xtor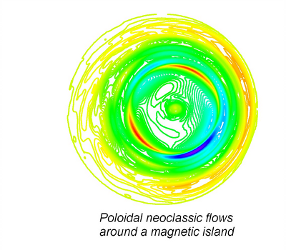 Vitesse poloidale avec effets collisionnels (neoclassique) (CEA).


---
Iter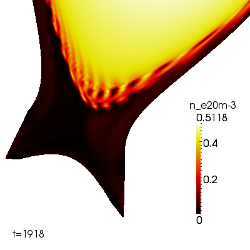 Density evolution near X-point during non-linear phase of ELM (n=9) crash in ITER 7.5MA H-mode scenario. (from Report on GRT265-F4E)


---
TOKAM3X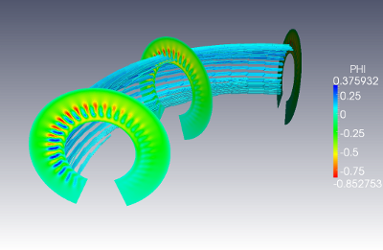 Electrostatic potential structures due to interchange turbulence in the Scrape-Off Layer.


---
FireStar3D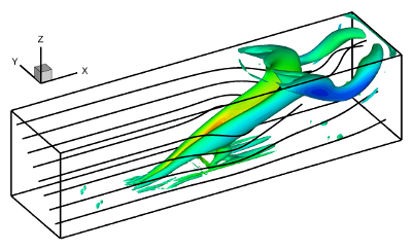 Iso-valeur du critère Q coloriée par la composante verticale de la vitesse.


---
AMON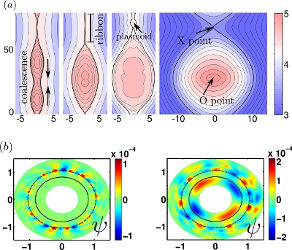 Magneto-Hydro-Dynamics simulation of a large magnetic island in 2D slab showing the coalescence process, the collapse of the X point into a ribbon, the generation of plasmoids and the final stage.
Generation of a magnetic island from turbulence with a Magneto-Hydro-Dynamics model in 3D cylindrical geometry. The turbulence is initially at dashed-line radial position, then a magnetic island appears at full-line radial position.